NOTES
The Wide Track Suspension has been developed specifically for the Mk2 Escort, but each system is taylored to the car it will be fitted to.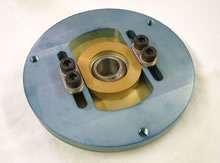 Above: adjustable front strut top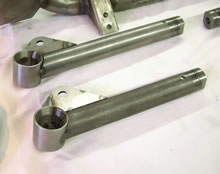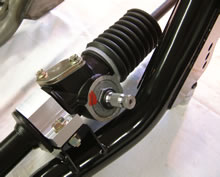 Above and below: steering rack fitted to the JEMS crossmember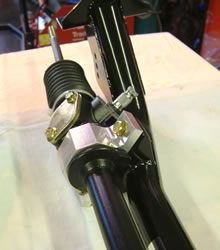 Subaru Strut
JEMS have re-developed a Subaru strut to fit a Mk2 Escort. Like the Wide Track Suspension these are bespoke made for each car.

New Escort Rear End
JEMS are currently developing a new rear end suspension and axle assembly with heavily revised pick-up points. WIDE TRACK SUSPENSION
Ford Escort MkII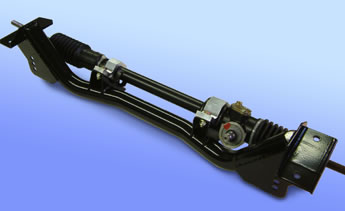 The JEMS Wide Rrack Suspension system was originally developed for Wealden Racing's Escort running in the Ford Saloon Car Championship. The system gives greater control of suspension set up and allows fine tuning to suit the track the car is running on.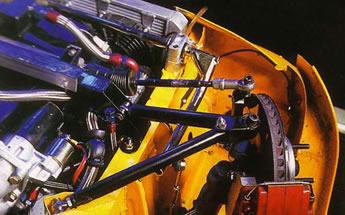 If over-steer is a problem the rear track can be widened. On a tight track you may require sharper turn in, in which case you can widen the front. This is not possible if the track is different to start with.

JEMS use the Reiger Suspension shock absorbers for their Wide Track Suspension system. Reiger is an independent organisation with an international reputation for developing and producing shock absorbers, especially for use under extreme conditions in motor sport.