NOTES
This engine is a brand new all alloy Cosworth YB with a Smith and Jones block and head.

The block of this engine is the same as we used on the naturally aspirated (non-turbo) Ford Cosworth YB for the Sierra of Andy Williams.

The dyno testing was carried out using V Power unleaded only, and a Garret GTX 35/82, with .63 housing, turbo running 1.8 bar boost.

POWER
654bhp and 480ft pounds torque
BIG POWER!
ENGINE BUILD
Cosworth YB with Smith & Jones head and block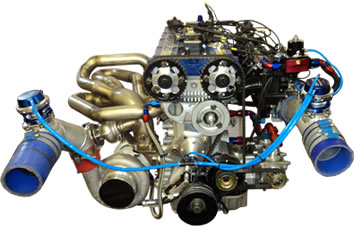 The graph below shows the results from the engine dyno test. The top line shows bhp, which reached an incredible 654bhp. The next line down show torque.
What is special about this engine is the amount of time the torque line is flat – from 4000rpm to 8000rpm. The flat torque curve is when this engine has its most useable and predictable power, and maximum accelleration.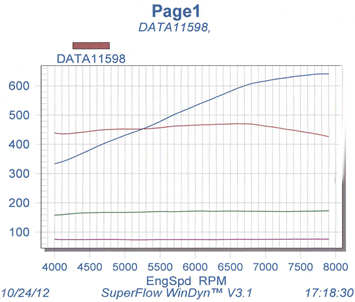 © Copyright 2012 Jon Edwards Motorsport.